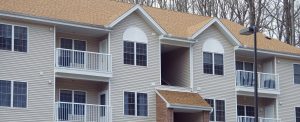 Property Management Experts in Centerville OH
We pride ourselves in creating extraordinary value for our clients by bringing people, buildings, and lifestyles together. We understand the art, science, and business of property management in Centerville Ohio and throughout the state of Ohio. We take great pride in our responsibilities and aim to provide superior service that exceeds our clients' expectations. We accomplish this objective by acquiring and retaining leaders in the industry that truly share our passion for property management service.
RCF Properties Inc. has an expert staff of property managers, accountants, and administrative staff who are well informed about the operations of all of the company's management properties. We strive to go beyond our clients' priorities to maintain and enhance the value of their property.